---
Official site for TheLakeDistrict.com
---
The largest National Park in England has been designated a World Heritage Site, encompassing Scafell Pike – its highest peak, Wastwater – its deepest lake, and vibrant communities such as Keswick and Bowness-on-Windermere.
---
---
The Lake District is a breathtaking region of natural beauty and outdoor adventure.
---
Here is a comprehensive guide to help you make the most of your visit to this iconic destination.
---
Getting there: The Lake District is easily accessible by car, train or bus.
---
The nearest major airports are Manchester and Newcastle, which are approximately 2 hours away by car.
---
There are also regular train services from major cities, including London, Manchester and Edinburgh.
---
Accommodation: A wide range of accommodation options are available in the Lake District, from luxury hotels to cosy beds and breakfasts.
---
Many visitors rent a holiday cottage, which provides the perfect base to explore the area.
---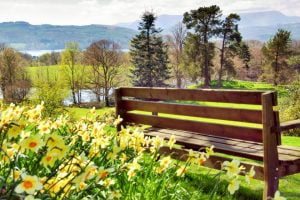 Things to see and do:
Take a hike: With its rolling hills, picturesque valleys and crystal-clear lakes, the Lake District is a hiker's paradise.

---

Popular trails include Scafell Pike

,

England's highest mountain, and the stunning Bowfell, which offers breathtaking views across the region.

---

Visit the lakes: The lakes are the stars of the show in this region.

---

Take a scenic cruise on Windermere, England's largest lake, or explore the quiet beauty of Coniston Water.

---

Explore charming villages: From the vibrant town of Ambleside to the quaint hamlet of Grasmere, the Lake District is home to a host of charming villages.

---

Take a stroll, stop for a bite, or visit a local shop to pick up a unique souvenir.

---

Visit Wordsworth's House: William Wordsworth, the famous poet, lived in the Lake District for much of his life and was inspired by the region's natural beauty.

---

His former home, Dove Cottage, is now a museum open to the public.

---
When to go: The Lake District is beautiful all year round, with each season offering its unique charm.
---
Summer is the best time for outdoor activities and wildlife watching, while autumn is perfect for scenic drives and gentle walks.
---
Winter provides the chance to experience the snow-capped hills and frozen lakes, while spring is a time of renewal, with the hillsides ablaze with wildflowers.
---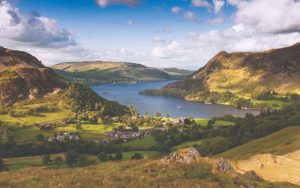 In conclusion, the Lake District is a must-visit destination for anyone looking to escape the hustle and bustle of city life and immerse themselves in some of the UK's most stunning natural beauty.
---
Whether you're an avid hiker, a history buff, or need rest, the Lake District is sure to provide an unforgettable experience.
---
(Fantastic selection of holiday cottages across the Lake District.Available to book now.)