Travelling within the UK, including the Lake District, is relatively straightforward, whether by car or public transportation.
---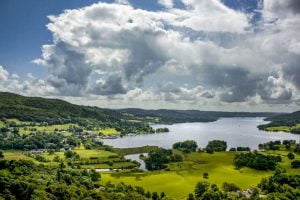 ---
Situated in the northwest region of England, near the Scottish border, reaching the Lake District from London Heathrow Airport may take approximately 4-5 hours.
---
For those arriving in the UK at Manchester, Liverpool, Leeds, or Newcastle airports, getting to the Lake District will be much more convenient as these airports have international flights and are closer in proximity.
---
It is recommended to check the available options and plan accordingly.
---
Public Transport or Car Hire?
---
After arriving in the UK, you have two options: public transportation or renting a car. However, public transport in the Lake District can be limited in some areas, with only a few bus routes available.
---
Therefore, before relying solely on public transportation, it's essential to check the availability of the vehicle in the regions you want to visit.
---
You can find a comprehensive list of bus schedules in the area here.
---
Traveling from the Airport using Public Transportation
---
Reaching the Lake District from an airport or other location within the mainland UK using public transportation is straightforward.
---
The West Coast Mainline, a primary railway route between London and Scotland, stops at Oxenholme Lake District, located just outside Kendal, where travellers can connect to trains heading to Windermere.
---
The West Coast Mainline also contains Penrith, where frequent bus services are available to Windermere and Keswick.
---
Detailed train schedules can be found on the West Coast Mainline's official website.
---
BritRail Pass
---
Visitors from abroad can take advantage of the BritRail Pass, which offers unlimited rail travel throughout the UK.
---
The cost of an England-only BritRail Pass starts at approximately £96 for a 2-day Consecutive Pass but can be a cost-effective option for those who plan to travel solely by train.Price is correct as of August 2020 and are subject to change without notice.
---
Certain passes include complimentary airport transfers and free travel for children, but these passes can only be purchased outside the UK and must be booked in advance.
---
Arriving in London Heathrow Airport or London Gatwick Airport
---
The Heathrow Express is a train service that operates every 15 minutes and services all five terminals at Heathrow before reaching London Paddington station.
---
From there, travellers can transfer to the London Underground to get to London Euston.
---
The Gatwick Express, departing from Gatwick airport every 15 minutes, goes directly to London Victoria railway station, where travellers can then use the London Underground to reach London Euston.
---
Trains departing from London Euston, with at least one departure per hour (and more frequently during peak hours), head towards Edinburgh or Glasgow, stopping at Oxenholme Lake District (for Kendal) and Penrith.
---
Advanced booking is recommended to secure a seat and obtain the lowest fare.
---
A less expensive but slower alternative is to travel by coach with National Express, which operates frequent services from London Victoria Coach Station to Kendal, Windermere, Keswick, and Penrith.
---
Timetables and tickets can be found on the National Express website.
---
Arriving in Manchester Airport
---
An hourly direct train service is available from Manchester Airport to Oxenholme Lake District (near Kendal).
---
From there, you can transfer by train to Windermere.
---
Another option is to take the train from the airport to Preston and then transfer to the West Coast Mainline train bound for Edinburgh or Glasgow, which will stop at Penrith.
---
Arriving at Leeds Bradford Airport
---
From Leeds Bradford Airport, frequent bus services can take you to Leeds station.
---
Once you arrive at the station, you can catch a train to Preston and switch to a West Coast Mainline service to Edinburgh/Glasgow, stopping at Oxenholme Lake District and Penrith.
---
Arriving at Liverpool John Lennon Airport
---
Liverpool John Lennon Airport does not have a train station, but frequent bus services run 24/7 and take you to Liverpool Parkway station.
---
To get to the Lake District from there, you will have to take a train to Warrington Central, switch trains to Warrington Bank Quay, and then take a West Coast Mainline service to Edinburgh or Glasgow, which stops at Oxenholme Lake District and Penrith.
---
Arriving at Newcastle Airport
---
Newcastle Airport is equipped with a metro station that offers frequent services to Newcastle Central.
---
In addition, you can take a train to Carlisle Station and choose between a bus that takes you to different places within the Lake District or a train that stops at Penrith and Oxenholme Lake District.
---
Car Hire / Rental
---
To make getting around the UK more accessible, several international car rental companies have a presence at the major airports.
---
These include Europcar, Thrifty, Avis, Hertz, and Enterprise.
---
To secure the best rate, it's recommended to compare prices and make an early reservation.
---
Using Caution
---
The M6 motorway runs along the eastern edge of the Lake District and offers several exits that lead to roads that traverse the national park.
---
However, it's important to note that some mountain passes can become dangerous during winter weather, so it's best to avoid them when conditions are poor.
---
Blue Discs & Parking
---
There are ample parking options in the Lake District, both in urban and rural areas.
---
The Cumbria County Council implements a disc-parking system.
---
You can park for one or two hours in designated spots in most towns and villages as long as you display a blue disc, which can be obtained free from various shops and tourist information centres.
---
Some rural areas offer small, gravelled parking areas that are free of charge and have no time limits.
---
Other car parks are run by the National Trust, Lake District National Park Authority, or local borough councils and require payment via pay and display systems.
---
However, National Trust members who display a valid membership sticker can park for free in National Trust car parks.
---
Please be considerate when finding a parking spot by avoiding blocking narrow roads or parking in front of field gates and impeding farmers' access.
---
Getting to the Lake District:
---
By Car: If you're driving from within the UK, the Lake District is easily accessible from major cities such as Manchester and Liverpool, which are just over an hour's drive away.
---
From further afield, you can reach the Lake District via the M6 motorway, which connects to major UK cities such as London and Edinburgh.
---
By Train: The Lake District is well connected to the UK railway network, with train services running to Windermere and Oxenholme, both located on the edge of the National Park.
---
In addition, you can catch local buses or take a taxi to your final destination.
---
By Bus: National Express operates coach services to the Lake District, with direct services from major UK cities such as London and Manchester.
---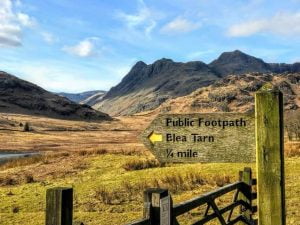 ---
Getting Around the Lake District:
---
By Car: If you're planning on exploring the Lake District, having a car can be convenient, as it allows you to reach some of the more remote areas of the National Park.
---
However, be aware that many of the roads in the Lake District are narrow and winding, so it's important to drive carefully and be prepared for traffic during peak tourist season.
---
By Public Transport: The Lake District is well served by public transport, with regular bus services connecting the main towns and villages.
---
In addition, the Keswick Launch, a passenger ferry, operates on Lake Derwentwater, providing a scenic and convenient way to get around the area.
---
By Bicycle: The Lake District is a popular destination for cyclists, with a range of well-marked cycle routes, including the famous Coast-to-Coast route, which runs across the National Park.
---
You can bring your bike or hire one from one of the many cycle hire shops in the area.
---
In conclusion, the Lake District is an accessible and convenient destination, whether by car, train, or bus.
---
And once you're there, you have a range of options for getting around, including by car, public transport, or bicycle, so that you can make the most of your time in this beautiful part of the UK.
---

---
(Fantastic selection of holiday cottages across the Lake District.Available to book now.)