Discover the Charm of Penrith in The Lake District
---
Nestled just beyond the boundaries of the Lake District, Penrith serves as a prime location for exploring both the northeast hills and the lush fields of the Eden Valley.
---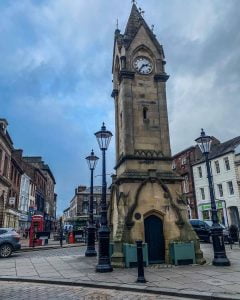 ---
This small town of around 15,000 is set apart from its Cumbrian neighbours with its distinctive red sandstone buildings, earning it the nickname of the "Old Red Town."
---
With convenient transportation options, Penrith is a favoured pit stop for those visiting the Lake District.
---
With its picturesque streets, historic buildings, and breathtaking scenery, Penrith is the perfect destination for a relaxing getaway.
---
Here are a few must-see attractions in Penrith:
---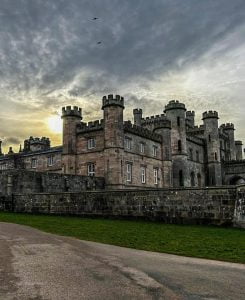 ---
Penrith Castle: This historic castle dates back to the 14th century and offers visitors a glimpse into the town's rich history.


---

Visitors can explore the castle ruins and admire the views of the surrounding countryside.

---

Penrith Museum: This museum, located in the heart of the town, showcases the history and heritage of Penrith and the surrounding area.


---

Visitors can learn about the town's past, including its role in the English Civil War, and see a range of exciting exhibits.

---

Rheged: This award-winning visitor centre offers a range of activities for visitors of all ages, including a 3D cinema, indoor play area, and a range of shops and restaurants.


---

Brougham Hall: This historic building, located just outside of Penrith, dates back to the 13th century and is now open to the public as a museum.


---

Visitors can explore the medieval halls and admire the beautiful views of the surrounding countryside.

---

Tarka Trail: This 180-mile long-distance footpath takes visitors through some of the most stunning scenery in the Lake District.


---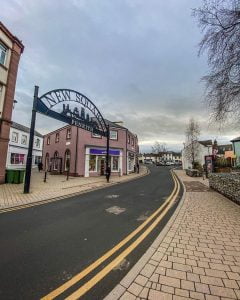 ---
The trail passes through Penrith and offers a range of walking options for all abilities.
---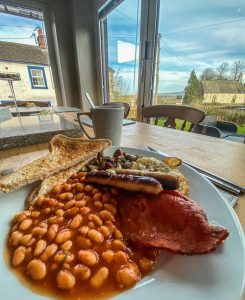 ---
In addition to these must-see attractions, Penrith also boasts a range of independent shops, cafes, and restaurants, offering a unique shopping and dining experience.
---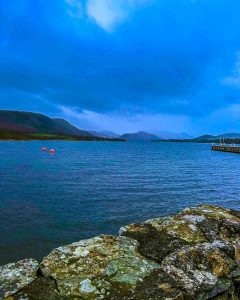 ---
Getting There
---
By Car: If you're looking to reach the town centre, take exit 40 off the M6 and follow the signs for Penrith.
---
Once you arrive in the town centre, you will find several car parks for convenient parking.
---
By Public Transport: Penrith Railway Station is situated on the West Coast Main Line and offers frequent service connections to destinations such as Scotland, the North-West, the Midlands, and London.
---
It is located on the outskirts of town, with regular bus services departing from the station car park to the town centre and various locations throughout Cumbria.
---
So, if you're looking for a relaxing getaway in the Lake District, add Penrith to your itinerary.
---
This charming town is sure to leave a lasting impression and provide a much-needed break from the fast pace of modern life.
---