Discover Coniston, a 19th-century gem reminiscent of Venice, in the Lake District.
---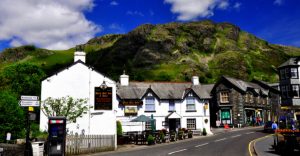 ---
Today, you can ride on a Venetian-style gondola, just as visitors did when it first arrived on Coniston Water in 1859.
---
This attracted a new wave of wealthy Victorian tourists to this previously undiscovered area in the south Lake District.
---
This well-appointed village is surrounded by breathtaking natural landscapes and is a popular destination for outdoor adventures, attracting those who appreciate its unparalleled beauty.
---
Despite its small size, with a population of only a little over 1000, the village offers a variety of sights and attractions for travellers to enjoy.
---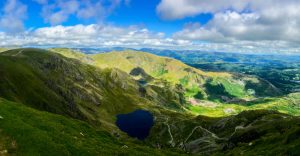 ---
Here's a comprehensive guide to help you make the most of your visit to Coniston.
---
Things to do:
---
Explore Coniston Water: This beautiful lake is surrounded by stunning scenery and is perfect for a peaceful walk or picnic. Take a leisurely boat tour of the lake, hire a kayak or canoe, and explore it from the water.


---

Visit the Ruskin Museum: This museum is dedicated to the life and work of the famous artist, writer, and social critic John Ruskin. It features a range of original works and memorabilia and is a must-visit for fans of the artist.


---

Take a walk around Coniston Village: This charming village is home to many historic buildings, including St Andrew's Church, which dates back to the 16th century.


---

Visit the Coniston Brewing Co.: This microbrewery is located in the heart of Coniston and offers a range of delicious beers and ales brewed using locally-sourced ingredients.
---
Where to eat:
---
The Sun Inn: This historic pub serves delicious food and drinks, including classic pub grub and a range of local beers and ales.


---

The Yew Tree Cafe: This charming cafe serves a range of freshly-prepared dishes, including soups, sandwiches, and baked goods.


---

The Bluebird Cafe: This elegant restaurant offers a fine dining experience with a menu that features fresh local ingredients and innovative cooking techniques.
---
Where to stay:
---
Fantastic selection of holiday cottages across Coniston in the Lake District.Available to book now.

---

The Sun Inn: This historic pub offers comfortable guest rooms and a warm, welcoming atmosphere.


---

The Coniston Hall Hotel: This elegant hotel offers comfortable rooms, stunning views of the surrounding mountains, and a range of on-site facilities, including a restaurant and bar.


---

The Coniston Youth Hostel: This budget-friendly option offers comfortable and affordable accommodation for backpackers and travellers.
---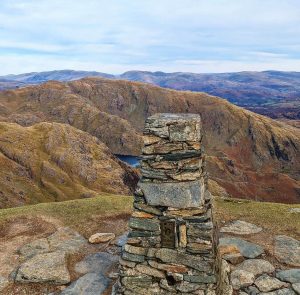 ---
Getting There
---
By Car: Accessing Coniston can be challenging due to the area's terrain.
---
After exiting the M40 at junction 36, travellers have two options: take the A591, which winds around the northern edge of Lake Windermere past Ambleside, or the A590, which goes around the southern edge of Lake Windermere and then leads to the A5084 that borders Coniston Water.
---
Both routes provide similar travel times and boast breathtaking views.
---
By Public Transport: Getting to Coniston via public transportation is limited, but the Coniston Rambler bus runs hourly and departs from Kendal and Windermere Rail Station.
---
In conclusion, Coniston is a charming town that offers something for everyone.
---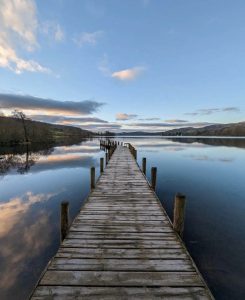 ---
From its rich cultural heritage to its stunning scenery and vibrant arts scene, it's the perfect place to escape and explore.
---
So why not plan your trip today and discover all this beautiful town has to offer?
---