---
TheLakeDistrict.com is your ultimate online guide to the beautiful Lake District in the United Kingdom.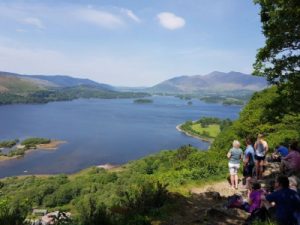 ---
We are passionate about this stunning region and dedicated to providing you with the most comprehensive and up-to-date information to help you make the most of your visit.
---
From scenic walks and hikes to charming villages and historic sites, there is much to see and do in the Lake District.
---
And with so much to offer, it can be overwhelming to know where to start.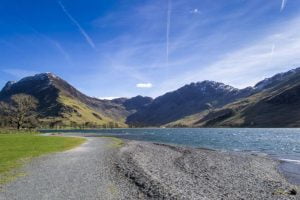 ---
That's why we created TheLakeDistrict.com – to make it easy for you to plan your perfect Lake District adventure.
---
Our team of experts has extensive knowledge of the area and has carefully curated a wealth of information to help you plan your trip.
---
So we've got you covered if you're looking for the best places to stay, the top attractions to visit, or insider tips on the best walks and hikes.
---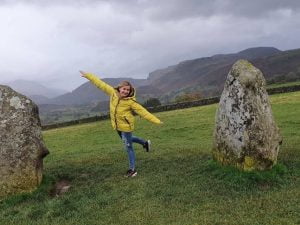 We also understand that the Lake District is a constantly evolving destination, with new experiences and attractions always added.
---
That's why we update our site regularly to bring you the latest information and inspiration.
---
So whether you're a seasoned Lake District visitor or planning your first trip, check out TheLakeDistrict.com for all the information and inspiration you need to make your visit unforgettable.
---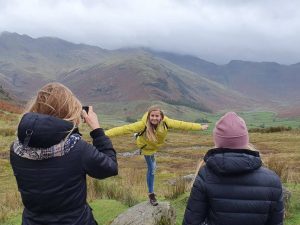 Thank you for choosing TheLakeDistrict.com – we look forward to helping you plan your next Lake District adventure!
---

---
About The Lake District
---
The Lake District is a popular tourist destination in the United Kingdom and attracts millions of visitors annually.
---
It is renowned for its stunning natural beauty, rolling hills, tranquil lakes, and charming villages.
---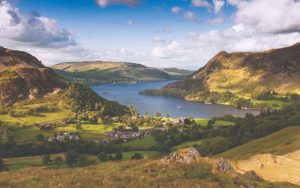 According to Visit England, the Lake District National Park attracts approximately 15.8 million visitors annually, making it the third most visited National Park in the country.
---
In terms of overnight stays, the Lake District saw around 7 million in 2018.
---
As for the population of the Lake District, the latest data from the Office for National Statistics shows that the estimated resident population of the Lake District National Park was just over 40,000 in 2019.
---
The largest town in the area is Kendal, with a population of around 28,000.
---
The Lake District is also an important economic driver for the region, with tourism accounting for a significant portion of the local economy.
---
The National Park Authority estimates that the Lake District generates over £2 billion in visitor spending each year, supporting around 30,000 jobs in the area.

---
(Fantastic selection of holiday cottages across the Lake District.Available to book now.)