A Hidden Gem in The Lake District
---
The town of Cockermouth, located just a few miles from the western boundary of the Lake District National Park, has undergone a remarkable resurgence since being severely impacted by floods in 2009.
---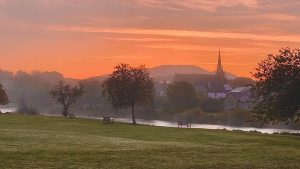 ---
Today, Cockermouth is a thriving hub of commerce and cultural events, boasting a population of around 8000 people.
---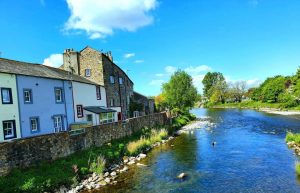 ---
The town takes its name from its location where the River Cocker meets the River Derwent and is also famous as the birthplace of the renowned poet William Wordsworth.
---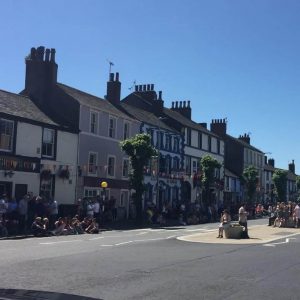 ---
Here are a few must-see attractions in Cockermouth:
---
Wordsworth House and Garden: This historic house was the childhood home of the famous poet William Wordsworth and is now open to the public as a museum.


---

Visitors can explore the 17th-century house and its beautiful gardens, which inspired some of Wordsworth's most famous poems.

---

Castlerigg Stone Circle: This ancient stone circle, located just outside of Cockermouth, is thought to date back over 4000 years.


---

Visitors can take a leisurely walk around the process and admire the stunning views of the surrounding countryside.

---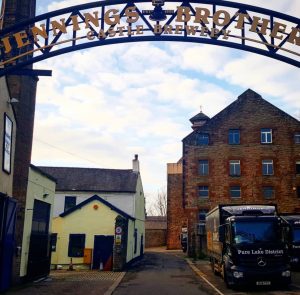 ---
Jennings Brewery: This local brewery has been producing handcrafted ales since 1828.


---

Visitors can tour the brewery and taste some of the delicious beers made on-site.

---

---

The Cockermouth Treasure Trail: This self-guided walking tour takes visitors through the town's rich history and heritage.


---

The trail stops at some of Cockermouth's most historic buildings and landmarks.

---

The Alhambra Cinema: This historic cinema, built in 1913, is the oldest continuously operating cinema in the UK.


---

Visitors can take a step back and watch a film in the atmospheric art deco auditorium.

---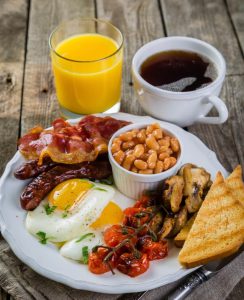 ---
In addition to these must-see attractions, Cockermouth also boasts a range of independent shops, cafes, and restaurants, offering a unique shopping and dining experience.
---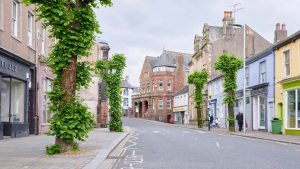 ---
Getting There
---
By Car: Cockermouth is accessible via the A66, with several pay-and-display car parks in the town centre.
---
However, during major festivals, parking in the town may become extremely limited, so that a park-and-ride system will be implemented.
---
By Public Transport: Stagecoach operates a frequent bus service connecting Penrith to Workington, with stops in Keswick and Cockermouth along the way.
---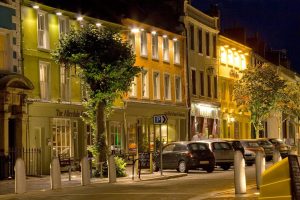 ---
Additionally, there is an hourly bus service between Carlisle and Whitehaven, making stops in Cockermouth.
---
So, if you're looking for a quiet getaway in the Lake District, add Cockermouth to your itinerary.
---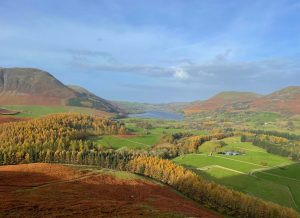 ---
This charming town is sure to leave a lasting impression and provide a much-needed break from the fast pace of modern life.
---