The Furness region, located at the southern end of Cumbria, is often overlooked by travel guides and falls outside the Lake District National Park.
---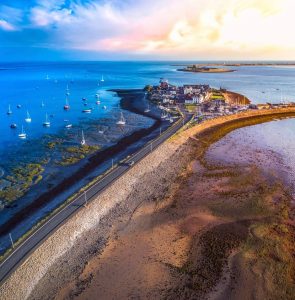 ---
However, despite its high population density compared to other parts of Cumbria, estimated to be around 100,000, this scenic area is worth a visit for those willing to venture beyond the typical tourist hotspots in the Lake District.
---
The Furness area offers various appealing attractions for travellers to discover.
---
With its rich history, breathtaking scenery, and range of attractions, it's no wonder that Furness is a popular destination for visitors to the Lake District.
---
Here's a comprehensive guide to help you make the most of your visit to Furness, focusing on two of the region's most famous towns: Barrow-in-Furness and Ulverston.
---
Things to do in Barrow-in-Furness:
---
Visit the Dock Museum: This museum offers a fascinating insight into the town's rich shipbuilding heritage, including exhibits on the local shipbuilding industry and maritime history.


---

Explore Piel Castle: This historic castle is set on a small island off the coast of Barrow-in-Furness and offers stunning views of the surrounding coast and countryside.


---

Take a stroll along the promenade: Barrow-in-Furness is home to a beautiful gallery, perfect for a relaxing walk and taking in the stunning views of the coast and sea.
---
Things to do in Ulverston:
---
Visit the Laurel and Hardy Museum: This museum is dedicated to the famous comedy duo Laurel and Hardy and offers a range of exhibits and memorabilia.


---

Explore the Hoad Monument: This iconic monument offers stunning views of the surrounding countryside and is a popular spot for picnics and walks.


---

Take a walk through the town's historic streets: Ulverston is home to a range of charming and historic streets, perfect for a stroll and taking in the town's rich history and architecture.
---
Where to eat:
---
The Ship Inn: This historic pub is known for its delicious food and range of local ales.
The Coffee House: This cosy café serves a range of homemade cakes, sandwiches, and light bites.
The Brewery Tap: This popular pub serves a range of classic pub grub, including hearty soups, sandwiches, and pies.
---
Where to stay:
---
The Merewood Country House Hotel: This luxurious hotel offers stunning views of the surrounding countryside and a range of on-site facilities, including a restaurant and bar.


---

The Low Wood Bay Resort: This budget-friendly option offers comfortable and affordable accommodation, including a range of guest rooms, apartments, and lodges.


---

The Country Guest House: This charming bed and breakfast offers comfortable and stylish guest rooms and is just a short walk from the town centre.
---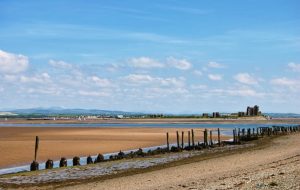 ---
Getting There
---
By Car: To reach Barrow-in-Furness from the M6, exit at Junction 36 and follow the A590.
---
The drive to Barrow will take approximately one hour.
---
By Public Transport: The Furness Line trains operate from Lancaster or Manchester to Barrow-in-Furness, making stops at Ulverston, Dalton, and Furness Abbey.
---
In addition, passengers can connect with the West Coast Mainline, which travels between London and Scotland.
---
In conclusion, Furness is a stunning and diverse region that offers something for everyone.
---
From its rich history and spectacular scenery to its attractions and dining options, it's the perfect place to escape and explore.
---
So why not plan your trip today and discover all this beautiful region has to offer?
---