Despite being considered distinct towns with separate town centres, Windermere and Bowness-On-Windermere have merged to form a moderately sized settlement on the eastern shore of Lake Windermere.
---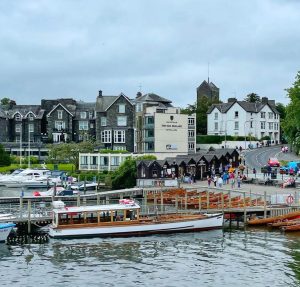 ---
With a combined population of approximately 12,000, these two towns have become the Lake District's top tourist destination due to their accessibility and the abundance of popular attractions in the region.
---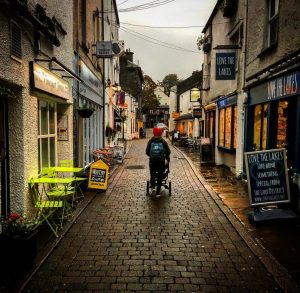 ---
Things to do:
---
Explore Lake Windermere: Take a leisurely boat tour of the lake, hire a kayak or canoe, and explore its beauty from the water. Alternatively, take a stroll along the lakeside and enjoy the stunning views of the surrounding mountains.


---

Visit World of Beatrix Potter: This popular attraction is dedicated to the life and work of the famous author and illustrator Beatrix Potter. It features a range of interactive exhibits and displays and is a must-visit for fans of the author.


---

Take a walk around Bowness Village: This charming village is home to many historic buildings, including St Martin's Church, which dates back to the 16th century.


---

Visit the Windermere Steamboat Museum: This fascinating museum is dedicated to the history of steamboats on Lake Windermere and features a range of historic vessels and exhibits.
---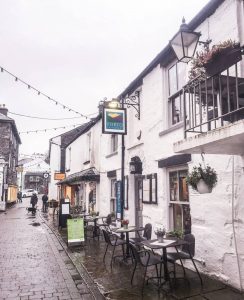 ---
Where to eat:
---
The Belsfield Hotel: This elegant hotel offers a range of dining options, including a fine dining restaurant, a bistro lounge, and a traditional bar.


---

The Lamp Lighter: This charming pub serves a range of classic pub grub, including hearty soups, sandwiches, and pies.


---

The Flying Pig Bistro: This stylish bistro serves fresh and innovative dishes using locally-sourced ingredients.
---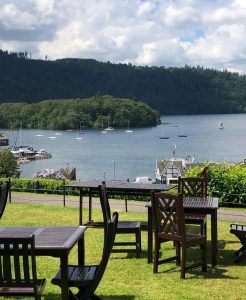 ---
Where to stay:
---
Holiday Cottages in WindermereFantastic selection of holiday cottages across Windermere in the Lake District.Available to book now.


---

The Belsfield Hotel: This elegant hotel offers luxurious guest rooms, stunning views of Lake Windermere, and a range of on-site facilities, including a spa, a restaurant, and a bar.


---

The Windermere Suites: This stylish boutique hotel offers comfortable and elegant guest rooms and is located in the heart of Bowness-on-Windermere.


---

The Hostel: This budget-friendly option offers comfortable and affordable accommodation for backpackers and travellers.
---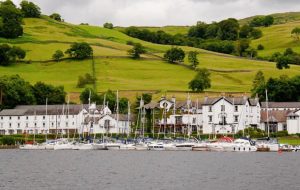 ---
Getting There
---
By Car: To reach Windermere and Bowness, take Exit 36 from the M6 and follow the signs for Windermere and Keswick on the A590 and A591.
---
There are several parking options in Windermere and Bowness, including car parks and on-street parking, but finding a spot during peak times can be challenging.
---
By Public Transport: Trains run between Oxenholme and Windermere Station, allowing for connections to the West Coast Mainline from Oxenholme.
---
Bowness is just a 20-minute walk away from Windermere Station.
---
Bus services from Kendal and Barrow to Windermere, as well as seasonal services from Penrith, are also readily available.
---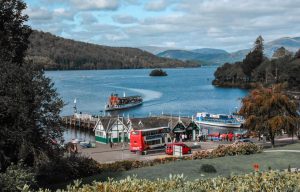 ---
In conclusion, Bowness-on-Windermere is a vibrant and bustling town that offers something for everyone.
---
From its stunning scenery and lively atmosphere to its range of attractions and dining options, it's the perfect place to escape and explore.
---
So why not plan your trip today and discover all this beautiful town has to offer?
---