The charming village of Hawkshead, a favourite among tourists eager to experience the actual Lake District, features a car-free town centre and quaint, winding cobblestone streets.
---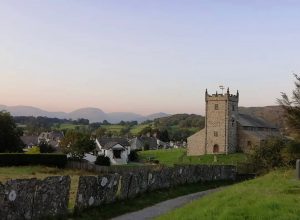 ---
Although its population is only around 600, making it smaller than many of its neighbouring towns, Hawkshead offers plenty for visitors to enjoy, including a range of pubs and cafes serving locally-brewed Cumbrian ales and hearty cuisine.
---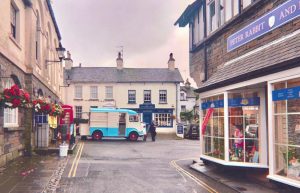 ---
Located near Esthwaite Water and the Grizedale Forest Park, this picturesque town is a must-visit.
---
Things to do:
---
Explore the Hawkshead Grammar School: This historic building dates back to the 16th century and is once attended by Beatrix Potter. Today, it serves as a museum, showcasing the history of the school and the local area.


---

Visit the Beatrix Potter Gallery: This charming gallery is dedicated to the life and works of the famous children's author, Beatrix Potter. It features a range of original illustrations and memorabilia and is a must-visit for fans of the author.


---

Take a walk around Tarn Hows: This stunning lake is surrounded by rolling hills and is perfect for a peaceful walk or picnic.


---

Visit the Hawkshead Village: This charming village is home to many historic buildings, including St Michael's Church, which dates back to the 15th century.
---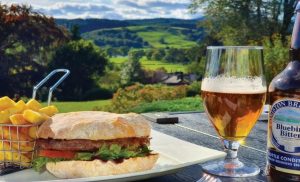 ---
Where to eat:
---
The Royal Oak: This traditional pub serves delicious food and drinks, including classic pub grub and a range of local beers and ales.


---

The Sugar Store: This charming cafe serves a range of freshly-prepared dishes, including soups, sandwiches, and baked goods.


---

The Punch Bowl Inn: This elegant restaurant offers a fine dining experience with a menu that features fresh local ingredients and innovative cooking techniques.
---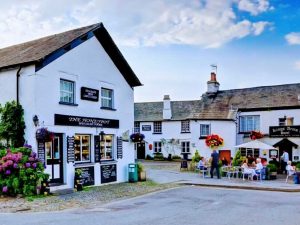 ---
Where to stay:
---
Fantastic selection of holiday cottages across Hawkshead in the Lake District.Available to book now.

---

The Royal Oak: This historic pub offers comfortable guest rooms and a warm, welcoming atmosphere.


---

The Vicarage Country House Hotel: This elegant hotel offers comfortable rooms, stunning views of the surrounding countryside, and a range of on-site facilities, including a restaurant and bar.


---

The Hawkshead Hostel: This budget-friendly option offers comfortable and affordable accommodation for backpackers and travellers.
---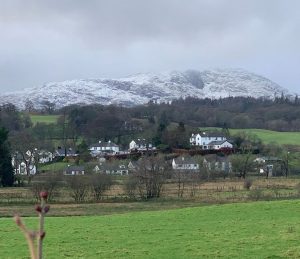 ---
Getting there
---
By Car: To reach Hawkshead, exit the M6 at junction 36 and follow the A590.
---
This scenic yet winding road will take you through Newby Bridge and along the shores of Esthwaite Water before arriving at the village.
---
Although cars are not allowed in the central area, a large parking lot is available at the village's southern end.
---
By Public Transport: A frequent bus service runs between Kendal and Coniston, stopping at Hawkshead.
---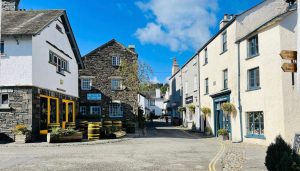 ---
In conclusion, Hawkshead is a charming town that offers something for everyone.
---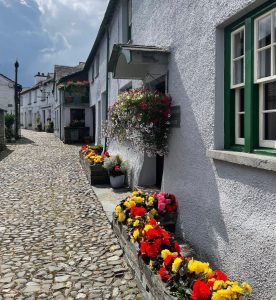 ---
From its rich cultural heritage to its stunning scenery and vibrant arts scene, it's the perfect place to escape and explore.
---
So why not plan your trip today and discover all this beautiful town has to offer?
---