Wastwater in the Wasdale Valley, located in the western Lake District, is remote and breathtaking.
---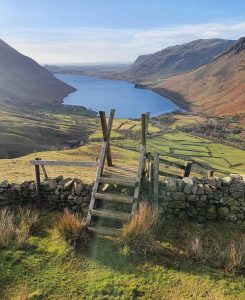 ---
It is a perfect destination for mountain hikes or lakeside picnics, surrounded by towering peaks like Great Gable, Lingmell, and Scafell Pike.
---
So far from the Cumbrian towns, Wastwater can only be reached by a single-track road from the village of Gosforth on the A595 in West Cumbria.
---
With its dramatic scenery, serene waters, and range of outdoor activities, it's a must-visit destination for anyone visiting the Lake District.
---
Here's a comprehensive guide to help you make the most of your visit to Wastwater.
---
At Wasdale Head, you can find the historic Wasdale Head Inn, a staple for hikers for over two centuries.
---
The inn offers guestrooms, self-catering apartments, and a campsite to accommodate travellers.
---
In addition, there is the Barn Door Shop, which provides a variety of outdoor gear. Convenient public restrooms are also available in the area.
---

---
Things to do at Wastwater:
---
Go for a walk:The hike around Wastwater is approximately 8 miles long and can be started at the National Trust car park at Grid Ref NY 183 075.


---

The southern end of the lake, also known as the Wastwater Screes, is a challenging and rough terrain, so it is essential to be cautious.

---

The trail crosses the River Irt at Lund Bridge (NY 143 039) and continues on a single-track road back to Wasdale Head.

---

Wastewater is a popular destination for those seeking to climb Scafell Pike, with a traditional starting point at the National Trust car park and a route up Lingmell Gill.

---

An alternative and more scenic route can be taken from Wasdale Head along the Moses Trod Path to Sty Head Tarn (NY 221 098), with its beautiful waterfalls and clear streams.

---

From there, one can ascend to Scafell Pike via the Corridor Route.

---

Take a boat tour: Explore Wastwater by boat and take the stunning scenery from a new perspective. Boats can be hired from the nearby boatyard.


---

Go fishing: Wastwater is a popular spot for fishing, with various species, including trout and perch, to be found in its clear waters.


---

Visit the Wasdale Head Visitor Centre: This visitor centre offers a range of information on the local area, including its history, wildlife, and outdoor activities.
---
Where to eat:
---
The Wasdale Head Inn: This charming pub serves a range of classic pub grub, including hearty pies, sandwiches, and soups.


---

The Old Dungeon Ghyll Hotel: This elegant hotel serves various delicious dishes using locally sourced ingredients.


---

The Screes Inn: This cosy café serves a range of light bites, including sandwiches, soups, and cakes.
---
Where to stay:
---
The Wasdale Head Campsite: This budget-friendly option offers comfortable camping facilities and is just a short walk from the lake.


---

The Wasdale Head Youth Hostel: This comfortable hostel offers a range of affordable accommodation options, including dormitory rooms and private rooms.


---

The Wasdale Head Hotel: This charming hotel offers comfortable and stylish guest rooms and is just a short walk from the lake.
---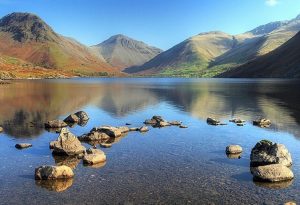 ---
Parking
---
At Wastwater, there is a National Trust 24-hour pay and display car park near the lake shore at Grid Ref NY 183 075, accessible via a track that also leads to the National Trust campsite.
---
There is also some parking in the tiny hamlet of Wasdale Head at Grid Ref NY 187 085. For those who plan to climb Scafell Pike, Overbeck Bridge on the northern side of the lake offers to pay and display parking at Grid Ref NY 168 069.
---
However, these car parks tend to be crowded during peak times, so arriving early is best.
---
In conclusion, Wastwater is a truly stunning destination, offering visitors the chance to escape city life and immerse themselves in nature.
---
Its range of activities, delicious dining options, and comfortable accommodation makes it the perfect place to spend a few days exploring the Lake District.
---
So why not plan your trip today and discover all this beautiful lake has to offer?
---