Haweswater, created in 1929 to fulfil Manchester's water needs, is one of the less-frequented lakes in the Lake District National Park.
---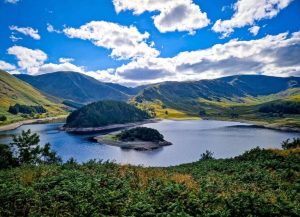 ---
This lack of popularity is due to the scarcity of facilities and limited accessibility to the area.
---
However, this also makes Haweswater one of the more peaceful spots in the national park and provides visitors with breathtaking scenery along its various walking trails.
---
To reach Haweswater, one can take the single-track road that leads south from the village of Bampton, located near Kap.
---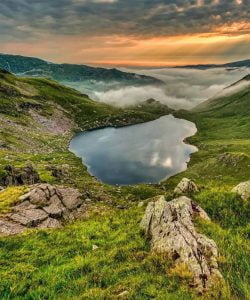 ---
Facilities
---
Haweswater lacks public facilities.
---
For refreshments, one can visit the walker's bar at the Haweswater Hotel, situated halfway along the lakeside road at NY 483 139.
---
For additional options, the nearby village of Bampton has a store and a pub.
---
Walking
---
A 10-mile hike around Haweswater can be experienced, with roughly half of the journey along the road on its eastern shore.
---
The trail begins at Mardale Head, where a path runs along the western coast before rejoining the road at Naddle Gate (NY 510 163).
---
During dry spells, it's possible to see the remnants of the flooded village of Mardale sacrificed to make way for the reservoir.
---
Consider hiking Blea Water Tarn, the deepest tarn in the Lake District, for a shorter but steeper excursion.
---
Blea Water (Grid Ref NY 452 108) is surrounded by towering rocks that form a magnificent arena, making it an ideal spot for a picnic.
---
The path from Mardale Head to Blea Water is direct.
---
For those seeking a more challenging adventure, one can attempt to summit High Raise.
---
Start at Mardale Head, take the lakeshore path to the Rigg, then at Grid Ref NY 468 118, turn off onto the path leading up to Kidsty Pike (NY 447 126).
---
From there, join the ancient Roman road known as High Street and continue up to High Raise (NY 448 136).
---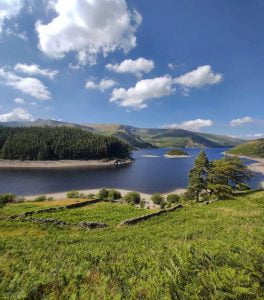 ---
Parking
---
A United Utilities parking lot can be found at Haweswater at Mardale Head, the lake's southern end (Grid Ref NY 468 107).
---
However, the number of spaces is limited, and the car park tends to fill quickly.
---
A few spots are also available in the hamlet of Burnbanks on the northeastern side of the lake (Grid Ref NY 507 161).
---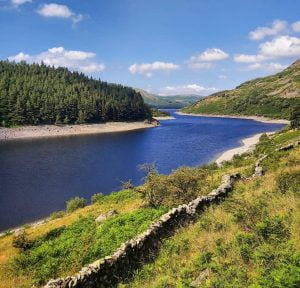 ---
Whether you're a walker, wildlife enthusiast, or simply looking for a beautiful place to relax, this stunning lake will leave a lasting impression.
---
So pack a picnic, bring your camera, and head to Haweswater for a truly unforgettable experience in the Lake District.
---