Bassenthwaite Lake is situated alongside the A66 trunk road, which connects Keswick and Cockermouth.
---
This picturesque body of water is unique in the Lake District as it is the only one to be referred to as a lake.
---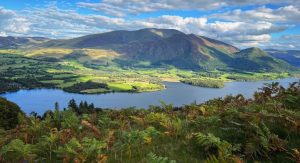 ---
With its large size, Bassenthwaite Lake is a perfect location for observing Ospreys, which nest in the vicinity.
---
Although it may not be as well-known as other lakes within the national park, Bassenthwaite offers a serene environment with various scenic walking paths and accessible picnic areas for visitors to enjoy.
---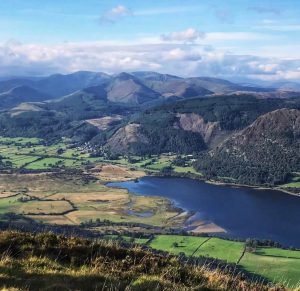 ---
Here are some top sights and activities to check out during your visit to Bassenthwaite Lake:
---
Bassenthwaite Lake is predominantly surrounded by farmland, but several nearby pubs offer a great relaxing place, including the Pheasant Inn (Grid Ref NY 198308).
---
For those needing facilities, Dodd Wood provides toilets and a cosy café for visitors to enjoy.
---
Wildlife Watching: Bassenthwaite Lake is home to a wide variety of wildlife, including ospreys, otters, and a diverse range of waterfowl.


---

Take a guided boat tour or hire a kayak to examine the lake's inhabitants closely.

---

Scenic Walks: Exploring the circumference of Bassenthwaite Lake can be challenging, particularly at its southern end, where the terrain comprises marshy farmland without a designated walking path.


---

As a result, travellers may have to take a detour to find a suitable route.

---

In addition, the western edge of the lake is bordered by the busy A66, lacking a footpath and presenting a danger to pedestrians.

---

On the other hand, the eastern side of the lake offers a variety of scenic paths for visitors to enjoy, including a trail through Lakeside Wood, which starts at Grid Ref NY 208 324.

---

Dodd Wood boasts several scenic paths with views of the lake, where visitors may also come across nesting Ospreys and an abundant Red Squirrel population.


---

Water Sports: The calm waters of Bassenthwaite Lake are perfect for swimming, kayaking, and fishing.


---

Rent a kayak, bring your equipment, and spend a day on the water.

---

Local History: Bassenthwaite Lake has a rich history, dating back to Roman times when it was used as a water source for the Roman army.


---

Learn more about the area's account at the nearby Castlerigg Stone Circle, one of the oldest stone circles in Britain.

---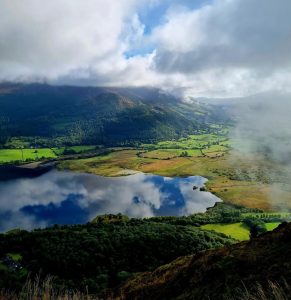 ---
Parking
---
Along the A66, several laybys adjacent to Bassenthwaite Lake offer free parking.
---
An alternative option is to take the B5291 exit off the A66 at the northern end of the lake and park at Banks Point (Grid Ref NY 202 319).
---
The A591 runs along the opposite side of the lake, where Dodd Wood can be found, with pay and display parking available (Grid Ref NY 235 282).
---
Whether looking for a peaceful escape or an adrenaline-fueled adventure, Bassenthwaite Lake has something for everyone.
---
So plan your trip today and discover all this incredible destination has to offer!
---