Grasmere, known as the "loveliest spot that man hath ever found" by William Wordsworth, is a beloved destination in the Lake District, attracting thousands of visitors annually.
---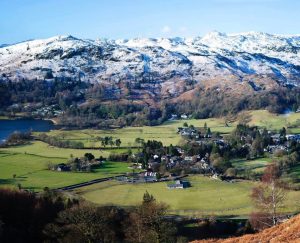 ---
Wordsworth had a strong attachment to the village and lived in four different homes in the area, with him and his wife now buried in the churchyard of St Oswald's Church in the heart of the village.
---
Visitors come to Grasmere to pay homage to Wordsworth's legacy and explore the unique shops and breathtaking walks.
---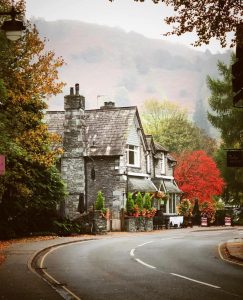 ---
The town is lively throughout the year, hosting several events, such as the highly anticipated Grasmere Sports, where participants gather to compete in traditional sports.
---
Things to do:
---
Visit Dove Cottage: This historic cottage was the home of poet William Wordsworth from 1799 to 1808 and is now a museum dedicated to his life and work. Please tour the cottage to learn about Wordsworth's connection to the Lake District.


---

Explore Grasmere Lake: This picturesque lake is surrounded by rolling hills and is perfect for a stroll or a picnic. Take a boat trip across the lake to admire the stunning scenery.


---

Visit the Wordsworth Museum: This museum is dedicated to the life and work of poet William Wordsworth and is located in the heart of Grasmere. Please tour the museum to learn about the poet's life and connection to the Lake District.


---

Take a scenic drive through the Lake District: It is famous for its stunning scenery and rolling hills. Take a scenic drive through the region to admire the breathtaking views.


---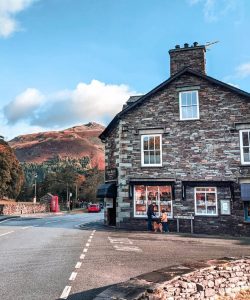 ---
Where to eat:
---
Jumble Room: This charming cafe serves up delicious, locally-sourced food, including fresh-baked cakes and pastries, soups, and sandwiches. It's the perfect place to stop for a bite while exploring the village.


---

The Inn at Grasmere: This traditional pub serves classic British cuisine, including hearty stews and roasted meats. Enjoy a pint of ale and soak up the local atmosphere.


---

The Grasmere Hotel: This elegant hotel offers a fine dining experience with a menu that features fresh local ingredients and innovative cooking techniques.
---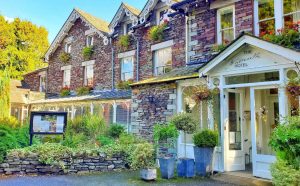 ---
Where to stay:
---
The Jumble Room: This budget-friendly option offers comfortable rooms and a convenient location, just a short walk from the village centre.


---

The Grasmere Hotel: This elegant hotel offers comfortable rooms, stunning views of the surrounding mountains, and a range of on-site facilities, including a restaurant and bar.


---

The Inn at Grasmere: This traditional pub offers comfortable guest rooms and a warm, welcoming atmosphere.


---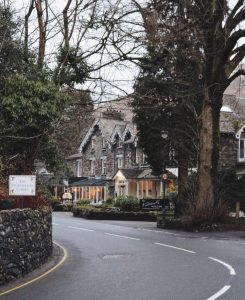 ---
Getting There
---
By Car: Grasmere can be easily reached from the A591, located south of Keswick and Thirlmere or north of Ambleside for those travelling by car.
---
While there are a few free parking options in laybys along the A591, there are also several paid parking lots within the town.
---
However, finding a parking spot can be challenging during the high season, such as the summer and bank holidays.
---
By Public Transport: For those looking for alternative transportation, hourly buses run between Keswick and Lancaster, stopping at Grasmere (Stagecoach route 555).
---
During the summer months, open-top buses are also available between Kendal and Grasmere (Stagecoach route 599).
---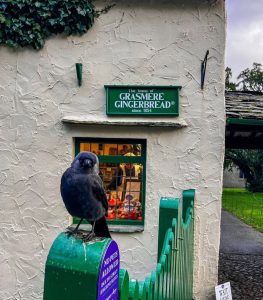 ---
In conclusion, Grasmere is a beautiful historic village offering something for everyone.
---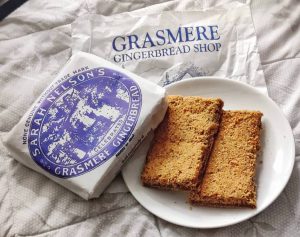 ---
From its rich cultural heritage to its stunning scenery and outdoor adventures, it's the perfect place to escape and explore.
---
So why not plan your trip today and discover all this charming village has to offer?