Esthwaite Water: A Hidden Gem in the Lake District, UK
---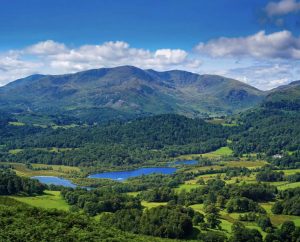 ---
Esthwaite Water, Beatrix Potter's favourite lake, is believed to have influenced her creation of Jeremy Fisher.
---
It recently gained national attention when its private owner decided to sell it on eBay.
---
Although access to the surrounding area is limited, there is still plenty to do.
---
The Esthwaite Water Trout Fishery offers a self-driven boat tour of the lake, where hunting Ospreys can be seen daily.
---
The lake is also famous for its trout, and fishing gear can be purchased at the Fishery shop.
---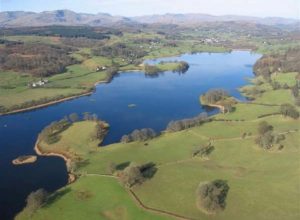 ---
What to See
---
The crystal-clear waters of Esthwaite Water are surrounded by rolling hills and picturesque countryside, creating a stunning panoramic view that is sure to take your breath away.
---
You can take a leisurely walk around the lake, sit on one of the benches, and soak up the area's tranquillity.
---
Wildlife lovers will be in their element at Esthwaite Water, with a range of species to spot, including birds, deer, and other mammals.
---
It is a perfect place for birdwatching, with a variety of species, including Canadian geese, tufted ducks, and herons, making their home in the area.
---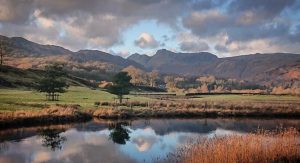 ---
What to Do:
---
For boat rental and shopping, you can visit the Hawkshead Trout Fishery Boat House located at Grid Ref SD 360 955 (or use the postcode LA22 0QF for navigation).
---
In Hawkshead, you'll also find public restrooms, shops, pubs, and cafes.
---
Go for a walk:
---
As Esthwaite Water is privately owned, much of the lakeshore is off-limits to the public.
---
While it's possible to walk around the lake, the entire route is along the roads between Hawkshead and Near Sawrey.
---
A short stroll from Hawkshead down to the lake shore is available, starting at SD 354 975 and ending at Nab (SD 358 973), where you can picnic by the shore.
---
Alternatively, there is a lovely hike from Near Sawrey to Moss Eccles Tarn, an artificial tarn once owned by Beatrix Potter.
---
The tarn features water lilies and fish placed there by Potter herself. Take Stones Lane (starting at SD 370 956) from Near Sawrey to reach the tarn.
---
Please note that the lane is unsuitable for vehicles outside Near Sawrey village.
---

---
Getting There
---
Esthwaite Water is located between Windermere and Coniston, just south of Hawkshead.
---
Visitors can reach it by taking the car ferry from Windermere to Far Sawrey and following the B5285 to the lake.
---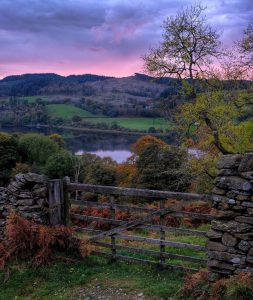 ---
Parking
---
Parking is accessible at both Near Sawrey and Hawkshead, situated at the southern and northern ends of the lake, respectively.
---
In addition, a pay and display car park are also available at Ridding Wood near the southwestern shore of the lake, accessible via a single-track road that connects Near Sawrey to Hawkshead.
---
The Riding Wood car park can be found at Grid Ref SD 362 954.
---
In conclusion, Esthwaite Water is a hidden gem in the Lake District that offers a peaceful and tranquil escape from the hustle and bustle of everyday life.
---
With its stunning views, an abundance of wildlife and a range of outdoor activities, it's the perfect place to spend a day with family and friends.
---