Ennerdale Water is a hidden gem among Lake District locals, thanks to its low tourist numbers and its location as the westernmost lake of the area.
---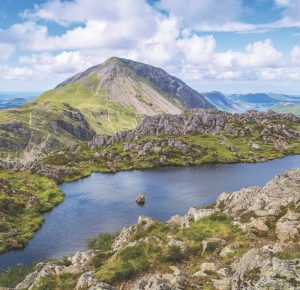 ---
It's also a Site of Special Scientific Interest due to a re-wilding project in its surrounding forest.
---
In addition, this lake is famously known for being where former U.S. President Bill Clinton proposed to his wife, Hillary Clinton, in 1973 and for its appearance in the closing sequence of the movie "28 Days Later." Access to Ennerdale Water is through the A5086 road, between Cockermouth and Egremont, with turn-off signs marked.
---
With its clear waters, lush green forests, and towering mountains, it's no wonder that this lake is a popular destination for tourists and outdoor enthusiasts.
---
Here's a comprehensive guide to help you make the most of your visit to Ennerdale Water.
---
Facilities at Ennerdale Lake are limited, with only a youth hostel and a self-catering field centre found within the Ennerdale Valley to the east of the lake.
---
However, in the nearby village of Ennerdale Bridge (Grid Reference NY 070 158), two pubs, The Fox and Hounds and The Shepherd's Arms offer food and lodging options.
---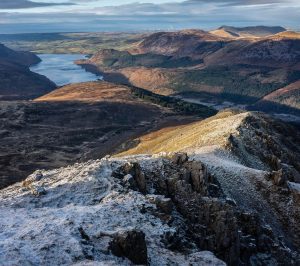 ---
Things to do at Ennerdale Water:
---
Go for a walk: One can circumnavigate the lake by beginning at either parking lot and following the trail that runs close to the shoreline.


---

The trek is roughly 6.5 miles long, mainly on a level path, except for a slight climb near Anglers Crag on the lake's southwest side.

---

On the eastern end of the lake, you will encounter the beginning of the Wild Ennerdale valley, which is a restoration effort to bring back a purely natural habitat free from human interference.

---

This woodland environment is an excellent opportunity to immerse yourself in nature, and with a bit of luck, you may even catch a glimpse of a deer or two.

---

Go fishing: Ennerdale Water is well known for its excellent fishing opportunities, with various fish species, including brown trout, rainbow trout, and perch.


---

Visit the Ennerdale Forest: This beautiful forest is just a short walk from the lake and offers stunning views of the surrounding mountains.


---

Visit the Ennerdale Valley: This picturesque valley is just a short drive from Ennerdale Water and offers a range of interesting walks and trails.


---

Visit the nearby town of Whitehaven: This charming coastal town is just a short drive from Ennerdale Water and offers a range of exciting shops, cafes, and pubs.


---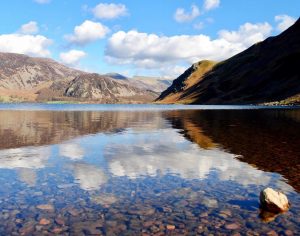 ---
Where to eat:
---
The Ennerdale Country Hotel: This cosy hotel serves a range of classic pub grub, including hearty pies, sandwiches, and soups.


---

The Old Inn: This charming restaurant serves various delicious dishes, including locally sourced seafood, salads, and sandwiches.


---

The Ennerdale Tea Room: This quaint tea room serves a range of light bites, including sandwiches, soups, and cakes.


---
Where to stay:
---
The Ennerdale Country Hotel: This charming hotel offers comfortable and stylish guest rooms with views of the surrounding hills.


---

The Ennerdale YHA: This budget-friendly option offers comfortable dormitory rooms and is just a short walk from Ennerdale Water.


---

The Ennerdale Water Holiday Park: This park offers a range of comfortable self-catering cottages and lodges with stunning lake views.
---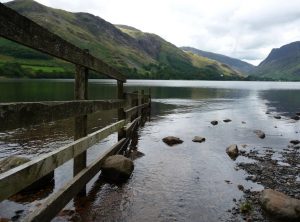 ---
Parking
---
Bowness Knott (Grid Ref NY 110 154) is the top choice for parking due to its convenient location near the lake.
---
Another option is parking at Bleach Green Cottages (Grid Ref NY 085 154), with easy access to the lake's shore via a well-maintained trail.
---
In conclusion, Ennerdale Water is a truly stunning destination, offering visitors the chance to escape city life and immerse themselves in nature.
---
ts range of activities, delicious dining options, and comfortable accommodation makes it the perfect place to spend a few days exploring the Lake District.
---
So why not plan your trip today and discover all this beautiful lake has to offer?
---